Top Plastic Surgery Trends in 2020
Posted September 14, 2020 in Plastic Surgery Trends
3 Minute Read:
What's New in the New Decade
The first year of the new decade is passing quickly. As we reflect, we look back at the top plastic surgery procedures from the last two decades to see which procedures have seen the most growth.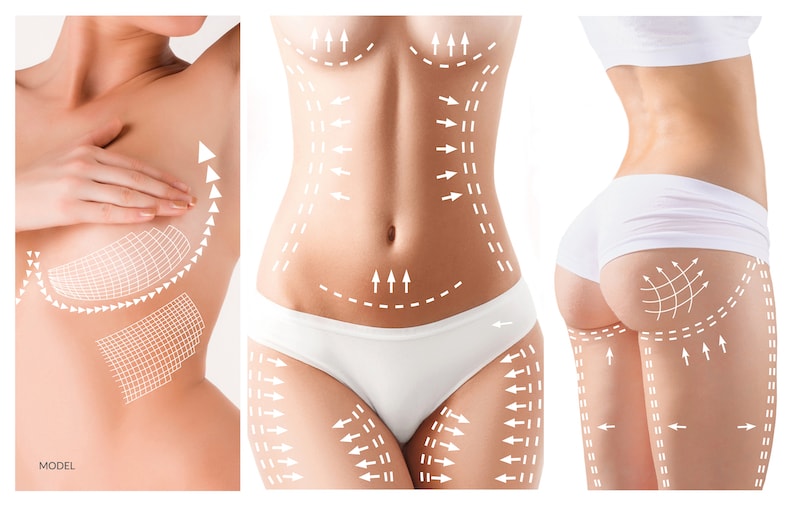 How Has Plastic Surgery Changed Over the Last 20 Years?
While it may be hard to believe that we are already 20 years into the 21st century, here we are. We have seen a lot of changes during that time, including what's popular in plastic surgery.
20 Years Ago
In 2000, the ASPS released a report detailing the top five most popular plastic surgery procedures. This included:
Rhinoplasty (nose surgery): 389,155
Liposuction body contouring: 354,015
Eyelid surgery (blepharoplasty): 327,514
Facelift surgery: 133,856
2019 Statistics
The past 20 years have seen the rearrangement of the top plastic surgery procedures. In 2019, the top five surgeries included:
Breast augmentation: 299,715
Liposuction: 265,209
Rhinoplasty: 207,284
Eyelid surgery: 211,005
Facelift surgery: 123,685
If you compare the 2000 rates to their 2019 equivalents, it is clear there has been a gradual shift in aesthetics. Interestingly enough, while cosmetic surgery remains as popular as ever (if not more so), many of the top surgeries have seen a decrease in procedures performed. Why is that? The answer is fairly simple.
Right now, technological advancements have allowed for a rush of new surgical and non-surgical techniques. These options have allowed women and men alternatives to the classic procedures offered 20 years ago, and with so many more choices, the numbers are much more widely distributed.
That being said, though, the fact that the same five procedures have maintained their popularity for so long is a testament to their reliability and ability to provide significant results.
Looking Ahead: 2020 and Beyond
While plastic surgery trends have seen some consistencies in the past two decades, many plastic surgeons are noticing shifts in the types of results patients are interested in. In the past two decades, many people are stepping away from an overly "fake" look.
Recently, changing beauty standards have emphasized the "natural" look. This could explain why smaller breast implants, breast reduction surgery, and breast implant removals (breast revision) are increasing. Women want to embrace their natural body shape and are opting for procedures that help them do that. The look of obviously fake breast implants (think Pamela Anderson) that were popular in the early 2000s are slowly fading away, and more proportional body contours are taking hold.
Just because some women prefer a natural look doesn't mean that womanly curves are any less popular. In fact, curves have never been more coveted than now. This is partially why buttock augmentation is gaining in popularity. While buttock augmentation can be accomplished with butt implants, many women are choosing a more natural augmenting material: their own fat. The Brazilian Butt Lift (BBL) is a fat grafting procedure that allows for both a fat reduction in problem areas and an improvement in buttocks shape. It's like two surgeries in one!
Lastly, the Mommy Makeover has seen rapid growth in popularity. Mothers are realizing that they can get their pre-baby bodies back with this combination body contouring procedure.
Interested in Learning More?
VK Cosmetic Surgical Arts in Florida prides itself on keeping up with the latest trends. We know that how you look impacts your self-esteem. Book a consultation today and be on your way to achieving the look you have always wanted. Schedule an appointment by calling 305-939-4532 or filling out our online contact form.