Trending Non-Surgical Treatments in 2020
Posted October 02, 2020 in Non-Surgical Cosmetic Enhancements, Plastic Surgery Trends
2 Minute Read:
Since 2000, the popularity of non-surgical treatments has skyrocketed. From 2000 to 2019, the total number of non-surgical procedures recorded by the American Society of Plastic Surgeons (ASPS) grew by 237 percent.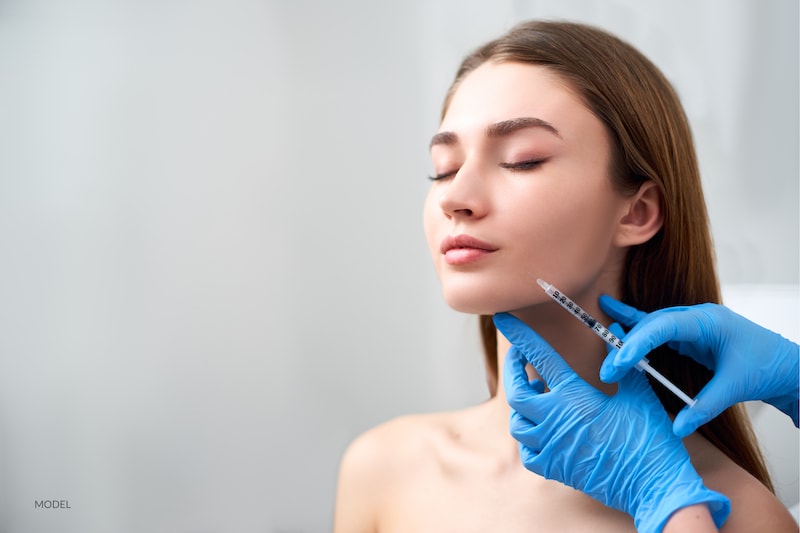 Changing beauty standards have led people to prefer a more "natural" look, resulting in many people turning to non-surgical treatments over more invasive surgeries. Here's which non-surgical treatments we look forward to in 2020 and beyond.
What Are Injectable Neurotoxins?
The popularity of injectable neurotoxins, such as BOTOX® Cosmetic and Dysport®, has grown by 878 percent in the last two decades. This trend will continue in 2020 and beyond. Injectable neurotoxins can significantly reduce the appearance of wrinkles, leaving you looking younger. They are an excellent solution that requires no downtime and can have long-lasting results.
Injectable neurotoxins, like BOTOX® Cosmetic and Dysport®, inject a purified bacteria that freezes the muscles. Essentially, these injectables block the chemical signals from the brain to the nerves that tell the muscles to contract to form expression lines (such as frown lines, crow's feet, and forehead lines). By blocking these transmissions, expression-causing lines and wrinkles fade.
VK Cosmetic Surgical Arts offers a wide range of FDA-approved injectable neurotoxin treatments for their patients.
What Are Dermal Fillers?
Dermal fillers are soft tissue fillers injected into the skin at varying depths to help fill in wrinkles and provide facial volume. These injectable solutions add volume to the face, giving it a smoother, plumper, and younger appearance.
Unlike neurotoxins that affect the muscles, dermal fillers simply "fill" the area beneath the skin, adding healthy-looking plumpness and fullness.
Dermal fillers, like RADIESSE®, Restylane®, and JUVÉDERM®, provide immediate results, are pain-free, and require no recovery time. Consult with the specialists at VK Cosmetic Surgical Arts to determine which type of dermal filler will help you achieve your desired results.
What Are Other Popular Non-Surgical Treatments?
Chemical Peels
Laser Hair Removal
Laser Treatments
Why Should I Consider a Non-Surgical Treatment in Florida?
People lead busy, fulfilling lives. This hectic pace not only contributes to the speed in which your features age but makes it difficult for women and men to set aside the time needed to recover from plastic surgery.
While there are no non-surgical results that can better or even rival those of plastic surgery, these treatments are noticeably effective and don't require large chunks of time or money. These benefits are guiding more and more potential patients toward non-surgical enhancement.
Want to Learn More?
You deserve to look your best, and now, you can do just that without invasive surgery. You have so many options to improve your aesthetic with non-invasive, pain-free procedures! Schedule a consultation with VK Cosmetic Surgical Arts to discuss your options. Contact us today by calling 305-939-4532 or filling out our online form.